WebstaurantStore Reviews
Check out WebstaurantStore product reviews from trusted sites! We've been serving foodservice professionals since 2004, and our focus on providing the best products and shopping experience hasn't gone unnoticed. We've earned thousands of reviews from verified customers both on our website and on reputable third party review sites.
Find Reviews of WebstaurantStore from Popular Review Sites Below
We know that reviews help you find the best products for your needs, so we've made it easy to find Webstaurant reviews from third-party sites in one place. Just click below to read our reviews from Google Reviews and TrustPilot.
Google Reviews
For thousands of customer reviews of WebstaurantStore, check out our Google Review page.
TrustPilot Reviews
Find out what customers are saying about our products and service in TrustPilot reviews.
Write Product Reviews for WebstaurantStore
Along with sites like Google and TrustPilot, we encourage customers to write their own product reviews for the WebstaurantStore website. Whether you purchase a single spatula or you handle buying for a chain of local restaurants, the community benefits from your review.
Click below to write reviews for WebstaurantStore! Sign into your account to view your recent purchases and learn how you can earn store credit for each review.
Write a WebstaurantStore Review
---
WebstaurantStore Google Reviews
Google is highly trusted as a search engine and offers the opportunity for users to leave reviews for businesses directly from the search results page. It's acceptable for businesses to request Google reviews from their customers, but reviews are completely voluntary and unpaid. WebstaurantStore maintains a high rating on Google reviews and aims to respond to customer reviews and feedback.
Check out what customers are saying about WebstaurantStore on Google Reviews!
I have been very pleased with Webstaurant. I found them when looking for antibacterial wipes at the begining of COVID. I have bought everything from an ice machine to Do Not Disturb signs for the hotel I manage. I do think that the shipping and handling is a little steep on some smaller products, but you see that everywhere. I will continue to check with them for future purchases. I am often surprised at categories they stock!
On line Customer Service was good, they did answer as best as possible what they could. Delivery time not so much, as they didn't know when it would arrive until one day before delivery. Not the webstore direct fault, but the usage of the delivery company.
The Shipping Cost is a bit over the top!!!
Easy ordering and fast delivery are the perfect combination for customer satisfaction!
Always convenient. Prices are sometimes a little more than local but the convenience of delivery is worth it.
Great service, quick, cheaper than Amazon or Walmart. Used several times, no problems.
Product received as described but arrived two days later than originally planned per the tracking number provided.
Great products and quick shipping
WebstaurantStore.com is my go-to for all kitchen items that I can't seem to find from regular contracted vendors. All items are easy to find, their search option is fast and accurate, items ship quickly and they reply back if I email them. I will always use this website.
on time and correct. what more could you want?
I was very impressed with how quick my order was processed after my order was placed and how fast I recieved my order. I will definitely be ordering from this Store again.
Great. I went back to order 2 5lb brown satin Ice and was shocked at the shipping. I won't be ordering until I have a big order.
Very easy to order, very fast shipping,And quality items. The only issue I had was my delivery. I guess my box got damaged and one of the items I ordered got bent bad. But that Cairo's happen through any shipping overall . Very great service.
Great timely delivery, great quality and easy to order.
Customer service was good and fast, the only problem I experienced .. the ramekins I ordered were not packed properly and from two orders I got 4 broken.. But the customer service representative was very understanding and polite , I was promptly reimbursed. Altogether my shopping experience was GOOD.
Easy. No problems. Site well-organized. Items came well packaged and on time. I'm always happy to shop there.
There is nothing to dislike about these folks and their products....they shop fast and if an issue happens that is beyond their control, the fix is seamless. Highly recommend them for the go to business.
Very good customer service the item came in damaged in all four corners due to shipment.The workmanship of the table good quality and they said no problem we'll replace it for you at no charge good customer service hassle-free purchase I will buy again from this company
Everything was great online. Easy to order. I have it a 4 star and not a 5 because shipping was delayed. I was hoping to get it in beginning part of the estimated delivery date but it actually can after the estimated delivery date
I really liked it, after the purchase, they informed me of the details and the follow-up. It brought me confidence to buy from them. I have already repurchased and I have no complaints, very good!
Webstaurant has a tremendous variety of quality items, good prices and reasonable shipping costs. I've liked everything that I've purchased, so far.
My shopping experience was like a breathe of fresh air. Once I ordered what I wanted from the WebstaurantStore. They furnished me with information when my items would arrive. Upon arrival of my purchase a bulb was blown. I immediately contacted customer service and Mr Will jumped on my concern with a vengence. In a flash (fast forward 2 days) I had a new light bulb with free replacement. Your pricing and Merchandise are amazing and fair. Thank you WebstaurantStore for a job well done, and voicing my concerns in a flash.
Excellent experience! Delivered in timely fashion
I've been using Webstaurant for going on 20 years and have never had an issue. My recent order was filled and on my doorstep practically overnight and I'm pleased once again. I'll be a customer, albeit a little one (private citizen) for a long time to come.
I use Webstaurant a lot and I've had few if any major problems, and if there's any problem they take care of it.
We purchased some plastic sheets to cover the wire racks in our home pantry. They arrived quickly and were exactly like the WebstaurantStore site described. They did charge for shipping but our total cost was less than any of the similar products we saw on Amazon despite our being Prime members and qualifying for "free" shipping there. We have already recommended the WebstaurantStore product to family and friends.
Super quick shipping, great prices on quality unique flavors. Only slight negative is variable shipping costs. But worth it ordering again!
I was not able to reference a PO number even though I used a company credit card. That would be very helpful!
Great experience! I love ordering from here! Everything came pretty quick and nothing was damaged.
I love that I can order from previous orders. I do not have to look up the product again. The whole process from logging in to submitting the order was less than 2 minutes! Shipping was super fast as well!
One of the greatest online sites, if you want bulk stuff, this is the place..
Lightning quick delivery. Very pleased with product. Packaged very securely.
Easy ordering, but the shipping is way expensive for the time it takes to deliver!
Webstaurant did great. Ordered a Cappuccino dispenser that was supposed to ship in a few days. Webstaurant contacted me to say it was delayed for weeks. Turned out they had another in stock and we just cancelled the order for the delayed machine and ordered the one they did have in stock and received it in days. Great job!
The customer service was great. They answered my questions promptly. The order arrived quickly and the bagels were pretty AND delicious.
This site is a great resource for anyone in the Restaurant or refrigeration business. Great prices, and has just about any brand you are looking for.
As always, they are spot on in their customer service. Items seem to show up sooner than expected and I will continue using this place as my number ONE place to get what I need.
They always have what I want at the best prices. Delivery is very quick their packaging is good and I'm always pleased with the products that I have ordered thank you I will continue to order from the web restaurant store
They really had the best prices. They do charge shipping and it's appropriate. IE high depending on the weight of the item. I don't order enough to get an account for free shipping but that is available.
I love Webstaurant Store. I have ordered several items, and each has been of quality and arrived fairly quickly. I am still using every item I've purchased years later. I appreciate the care they take to wrap the stainless steel so that it doesn't arrive with scratches. Even though it took me a solid ten minutes to remove the wrap, I love my scratch free tables and the easy to assemble design. I not only would recommend WS, but I will order again in the near future.
The shelving arrived promptly and is good quality and will hold heavy items. It was shipped promptly in 3 boxes which fooled me at first as one box arrived a day before the others. Their tech support assured me that the other parts were coming, which they did.
Quicker delivery than I expected. The web site is clear about return policies, which I appreciate. Good prices. The product (coffee mugs) was described and was well packaged (boxes inside a box with good protection inside each). Easy ordering, shipped really quickly on a Sunday I think, good communication, provided tracking. All in all, a really good shopping experience.
overall Webstaurant is better than Katom in quality and convienence
WebstaurantStore.com is always fast, accurate, and high quality. I can always count on them to delivery what I need, when I need it, even throughout the COVID pandemic. They are my FIRST CHOICE for many of my kitchen and household needs. WELL DONE!!! FIVE STAR SERVICE!!
8 plus years I have been ordering from Webstaurant and I still give them 5 stars. Grilled Cheese Mania
WebstaurantStore.com has always gone the extra measure to fulfill my orders in a rapid & accurate manner. Only one time have I had to contact their customer service department, and that experience set the bar for what all other businesses should aspire to. Webstaurant.com is an AWESOME company to do business with.
I bought dinnerware, glasses, flatware and other utensils for my house. They have great prices on a massive selection of stuff. Their site was very easy to navigate to find what I like. My order came very fast and was well packed and protected. Though there was one part of my order missing, I was sent 1 glass not 12, customer service got it out very quickly and without any hassle. I definitely recommend and will use them again in the future.
Outstanding assortment and prices - but the best value is their Customer Service - it is unmatched!! Very responsive and cordial during a recent discrepancy with my order. They have earned my continued business.
I have shopped here several time before and never had a problem, however my last order arrived late do to the carrier and could not be consumed. I reached out to the merchant and they quickly apologized and offered me a refunded or store credit. I choose the to take the credit as I know this seller is a very good merchant and one whom I will continue to order from.
I love the selection and quick delivery. The website is a bit cumbersome (somewhat intuitive) but overall a good website.
I always have a great Webstaurant experience! Shipping is quick and free with Plus and I LOVE it!
We purchase from Webstaurant all the time. They almost always have the best price and most items that you will need ship free with Plus membership which we also recommend. They also handle any issue professionally and promptly and the staff is great.
The web site is easy to use, the selection is excellent and the product descriptions are both detailed AND accurate. The shipping was fast. And - I received a container that was damaged in shipping. It took me longer to take a photo the the damaged item and upload it to my computer than it did to reach a customer agent on chat, and have the new one on its way. Excellent customer service!
I like how easy it is to order. The Website is very easy to search and select the items I want to order and follows thru to checkout. When shipping the items ordered to keep me posted on the progress of that shipment. Thanks for doing a great job!!!
Excellent selection, service, and delivery. Shopping is very easy.
Shipping costs are a little high, but prices of items are good. Overall, happy with our experience.
Pretty painless experience. Shipping was fast and traceable. The oven I bought arrived with very slight damage to the packaging. But appears to be working great so far.
I have been using Webstaurant for more than a year, and I find they carry things no one else does. They are also very prompt in delivering the items. They are polite, knowledgeable, and prompt. I would refer my best friend to them, or my sisters.
Super friendly and nice people. It made not getting all of my order a better experience. The issue was handled swiftly and with no further issues!
Very reasonable prices and quick shipping. Good quality on the items I purchased. Shipment packing leaves a bit to be desired. Some of the sheet pans I ordered arrived scratched and with a minor dent or two, due to the unsecured manner in which they were loaded into the shipping box. Overall a positive experience. Will be shopping with them again.
I was please with the order. One shelf arrived damaged in shipping and there were parts missing. They ordered me a replacement shelf and parts to complete my order. Damage was not their fault but the missing parts did cause some delay.
I'm very happy with the selection, prices, delivery speed of webstaurantstore. Unfortunately I wasn't happy with a recent return of a accidental double order where I was charged for a restocking fee on unopened packages returned. I understand the policy but would it would have been nice for that fee to be waved after a my large purchase. Overall, I'm happy with my experience.
Extremely Fast Delivery to BC Canada. I was so Pleased, nothing arrived broken, packed pretty good. Good quality items very happy. Only 4-stars as 1bottle had leaked a bit. Duty tax cost was reasonable used credit card at door.
Just what I expected, though one of the large drawers was broken during shipping and I can not use it. I'm hoping the company will send me a replacement.
I ordered two prep tables and both had manufacturing issues. One had a broken weld and the other had the back splash misaligned when welded. Have bought from there before without issue.
Learn more about WebstaurantStore and how you can save!
Learn how you can get free unlimited shipping on most of our products.
Earn rewards for every purchase you make.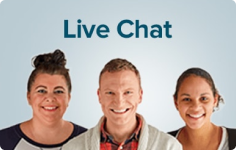 Start a live chat with one of our trained Customer Solutions Specialists.
Get updates on shipping times to your area.
Find out how we provide the best in price, service, and industry knowledge.
Browse WebstaurantStore's Top Categories to Start Shopping!
Ready to shop? Click below to browse some of our most popular categories.
Choose Your Business Type to Find the Products You Need
WebstaurantStore's reviews are a reflection of our dedication to customer satisfaction. The next time you're looking for restaurant equipment, consumables, or business supplies, check out our customer reviews on some of these third party sites.

Posted in:
Company Information
| By WebstaurantStore