How to Transport Tablecloths without Wrinkling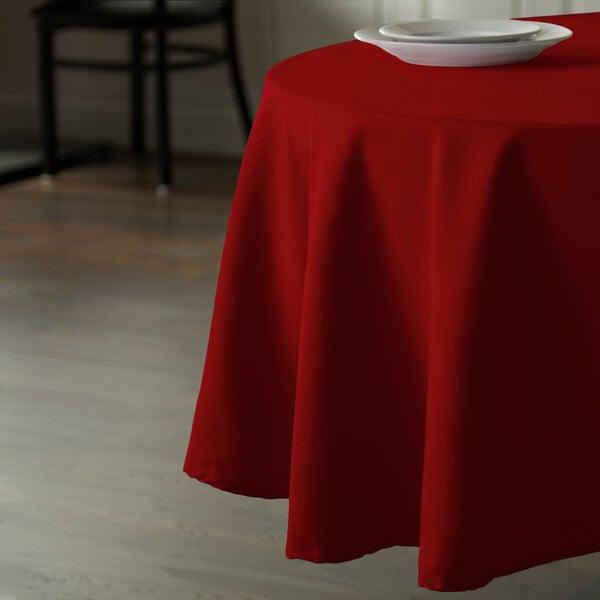 Whether storing or transporting, keep your table linens smooth and wrinkle-free by following these steps. The only additional supply you'll need is a large tube, measuring at least the diameter or width of your largest table cover. Everyday items that will work include a wrapping-paper or cardboard mailing tube, a pool noodle, or a PVC pipe.
1. Launder all of your table linens.
2. Iron linens on both sides.
3. Stack linens one on top of another, staggering 1" or more from the edge of the previous linen to avoid bunching.
4. Wrap the linens around the tube, smoothing out any potential creases as you go.
Arrived at the venue and noticed your tablecloths have faint creases?
If you're without an iron but have time to spare, try this: Lay linens across tables, spritz with water, and smooth out the creases with your hands. Left overnight, many tablecloths will release wrinkles by morning.