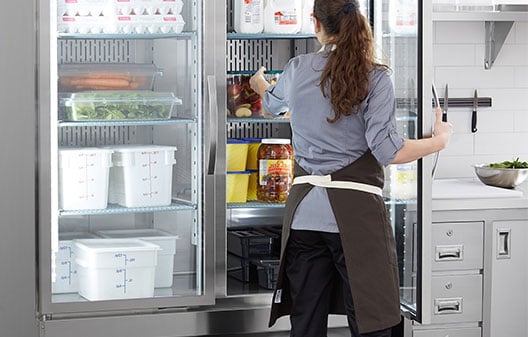 Shop Reach-In Refrigerators
Reach-In Refrigerators
Outfit your establishment with reach-in refrigerators, so you can keep items like meats, vegetables, fruits, condiments, and garnishes within reach.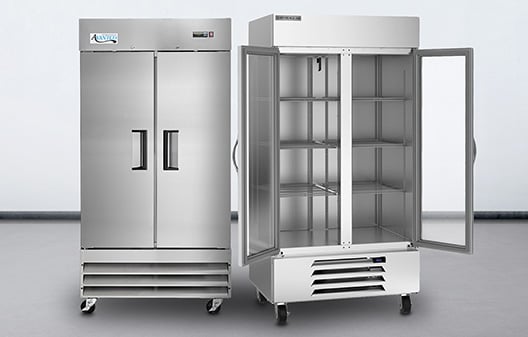 Shop Reach-In Freezers
Reach-In Freezers
Reach-in freezers keep your bagged ice, burger patties, ice cream, and other essentials frozen until they're ready to be prepared or served.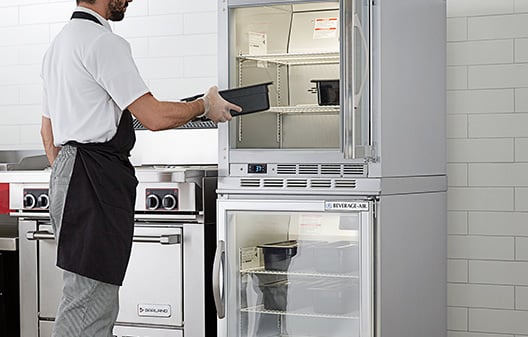 Shop Combination Reach-In Refrigerators and Freezers
Use Commercial Refrigerators and Freezers to Chill and Display Foods
Commercial refrigerators and freezers
are a necessity in any commercial kitchen and help keep the temperatures of food regulated so they don't spoil. There is a wide variety of refrigerator styles you can choose from to suit the needs of your kitchen, convenience store, or cafe. We also have sandwich preps and pizza preps with refrigerated storage space and work space.
Read more
No matter what food business you have, kitchen refrigeration is a necessity. Display refrigeration is perfect for bakeries or cafes to show customers the delicious baked goods or treats you have for sale. Merchandising refrigeration is another great way to chill drinks and snacks for customers to purchase. There are many refrigeration options that allow store owners to sell cold goods on the store floor.
If you operate a restaurant, dining hall, cafeteria, hospital, or nursing home, then a reach-in refrigerator or storage freezer is perfect for you. By outfitting your establishment with one, you'll be able to keep fresh fruit, salad dressings, containers of condiments, bottled water, and other foods and ingredients in an easily-accessible location. Or, you can use a combination unit that has a freezer and refrigerator to keep chilled items stored on one side and frozen products on the other. For other great items for your commercial kitchen, be sure to check out our
food storage containers
,
day of the week dots
, and
deli take-out containers
.