Paper Food Containers and Trays
Find iconic paper food containers, like chicken buckets and Chinese take-out containers, as well as eco-friendly paper trays, bowls, and boxes.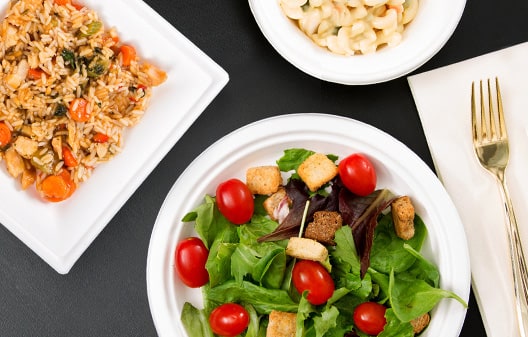 Shop Paper Dinnerware
Paper Dinnerware
Paper plates, bowls, and platters are a convenient dinnerware choice for picnics or catered events because they are disposable.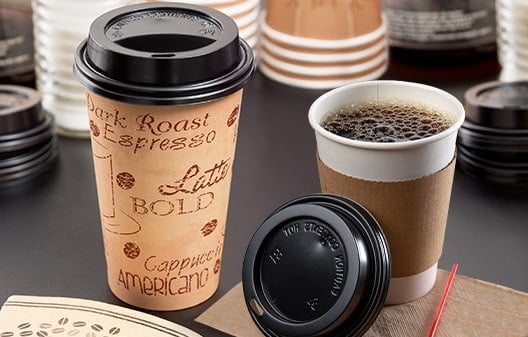 Shop Paper Hot Cups and Lids
Paper Hot Cups and Lids
Whether you are serving up a speciality coffe drink or a hot tea, we carry all of the paper cups and lids you need to easily serve your hot drinks.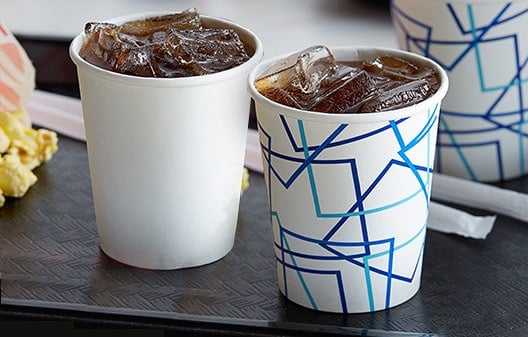 Shop Paper Cold Cups and Lids
Paper Cold Cups and Lids
Offer your customers their favorite ice cold beverages with our paper cold cups and lids. These products allow for quick, on-the-go service.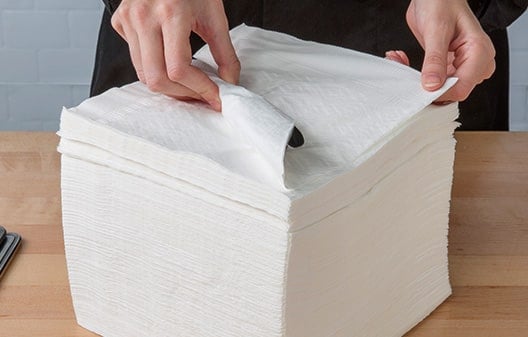 Shop Paper Napkins
Paper Napkins
Whether you're searching for white napkins, colored options, or even dispenser napkins, we carry all the paper napkins and rings you need.
Disposable Placemats
Our disposable paper placemats are great for family restaurants because kids can draw on them. They also keep tables clean for easy turnover.
Simplify Your Take-Out Service and Cleanup Time by Using Our Wide Selection of Paperware
Finding the perfect paper plates, napkins, and food trays for your business has never been easier with our selection of paperware products. Whether you own a fast food restaurant, a concession stand, or a food kiosk, paper goods will make service efficient and easy for you. These items range from paper portion cups to placemats, giving you the variety of options you require to best serve your customers.
Read more
Use paper food buckets to serve up fried entrees from your food truck, and pack up customers' leftovers in our paper take-out boxes. Our paperware products are durable enough to prevent grease from getting on your customers' hands, and they're conveniently disposable, so guests can throw them away when they're done eating.
If you're catering an outdoor event, consider using our paper cups, dinnerware, and fiber trays to reduce the amount of dishes you need to wash. For environmentally-friendly options, be sure to see our green and biodegradable paperware items as well.
Our selection of paperware includes some of the most practical and useful restaurant paper products for your business. Whether you need coffee filters for your beverage station or paper napkins for your catered event, we have all of the restaurant paper products you need. These paperware products are sturdy enough to hold large amounts of food without breaking, and you can throw them away to make cleanup simple and quick. Use foodservice paper products to securely hold food for transport or to enhance your table settings. To find related products, check out our
plastic flatware
,
eco-friendly disposables
,
food service take-out containers
.