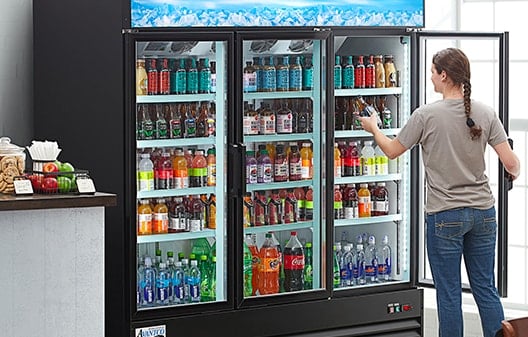 Shop Merchandising Reach-In Refrigerators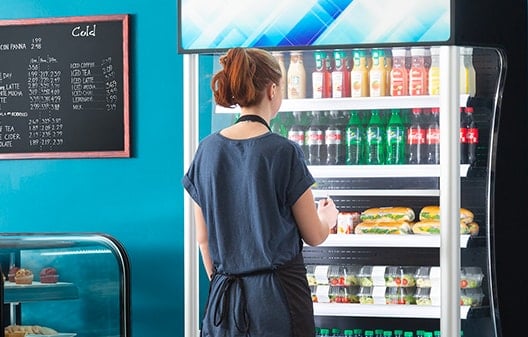 Shop Air Curtain Merchandisers
Air Curtain Merchandisers
Air curtain merchandisers keep foods cold without a door, making it easy for customers to pick up items to purchase.
Shop Merchandising Display Cases
Merchandising Display Cases
Whether you're selling sushi, baked goods, or deli items, we carry an array of merchandising display cases to suit your needs.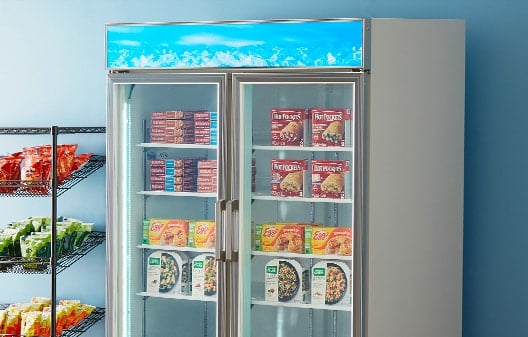 Shop Merchandising Reach-In Freezers
Merchandising Reach-In Freezers
If you sell ice cream or other frozen foods, these merchandising reach-in freezers display your items and attract the attention of customers.
Shop Ice Merchandisers
Ice Merchandisers
Customers can easily shop for ice from ice merchandisers. We offer both indoor and outdoor models to meet your needs.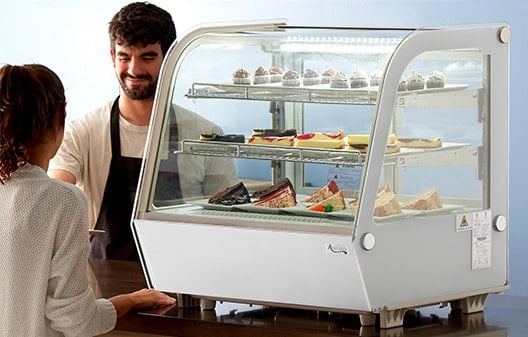 Shop Countertop Merchandising Refrigerators and Freezers
Use a Commercial Display Refrigerator to Clearly Showcase Chilled Drinks, Beverages, and Specialty Items
Increase impulse sales in your convenience store, supermarket, deli, or gas station by presenting your food items in a display refrigerator. These units are designed to keep drinks, salads, snacks, parfaits, foods, and even flowers chilled and fresh. Choose from items of different sizes, styles, and capacities to find the best commercial display refrigerator for your small or large area.
Each display refrigerator comes with its own great features, like glass windows, LED lighting, lighted sides, and decorative decals, to enhance the presentation of your food and drink items. Select styles even have open designs and use air curtains to keep contents chilled, which allow customers to access grab-and-go items without having to open a door. You can also find a commercial display refrigerator that is combined with a freezer, so you can display cold and frozen items at the same time.
Read more
Whether you're looking to outfit your startup deli with a display refrigerator, or you're simply updating your existing unit, we have you covered. Choose from combination units and space-efficient drop-in cases to find the best choice for your business type. Plus, by keeping these units on display in your merchandising area, your customers will be able to clearly see the specialty treats you're offering. For more great products to set out next to your display case for your customers' convenience, check out these
shopping baskets
,
plastic produce bags
, and
beer, liquor, and wine bags
.