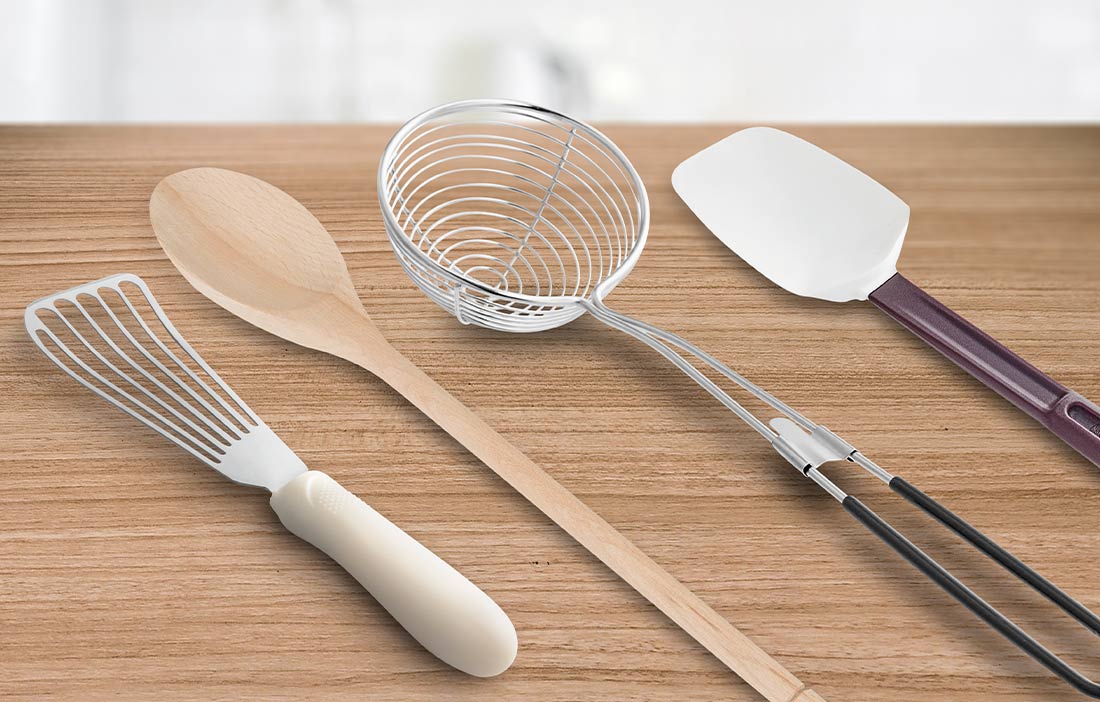 Shop Kitchen Utensils
Kitchen Utensils
Whether your stirring pasta or serving soup, we carry the cooking utensils you need to run a productive kitchen.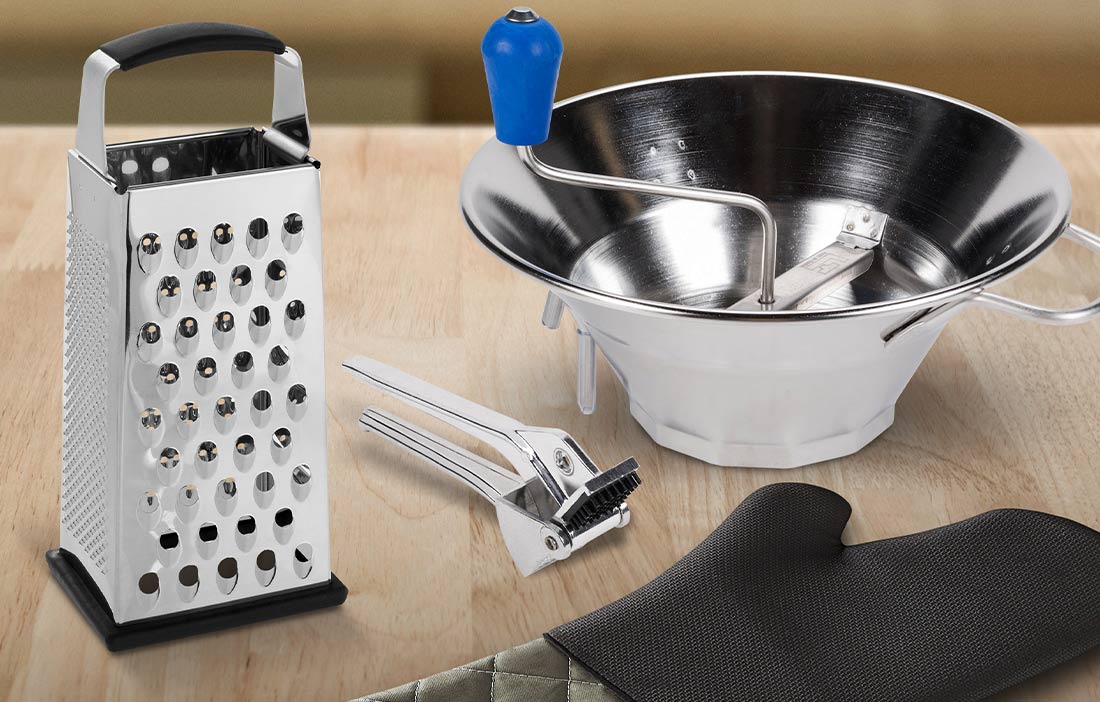 Shop Food Preparation Tools
Food Preparation Tools
Improve the efficiency of the prep time in your restaurant's kitchen by using food preparation tools.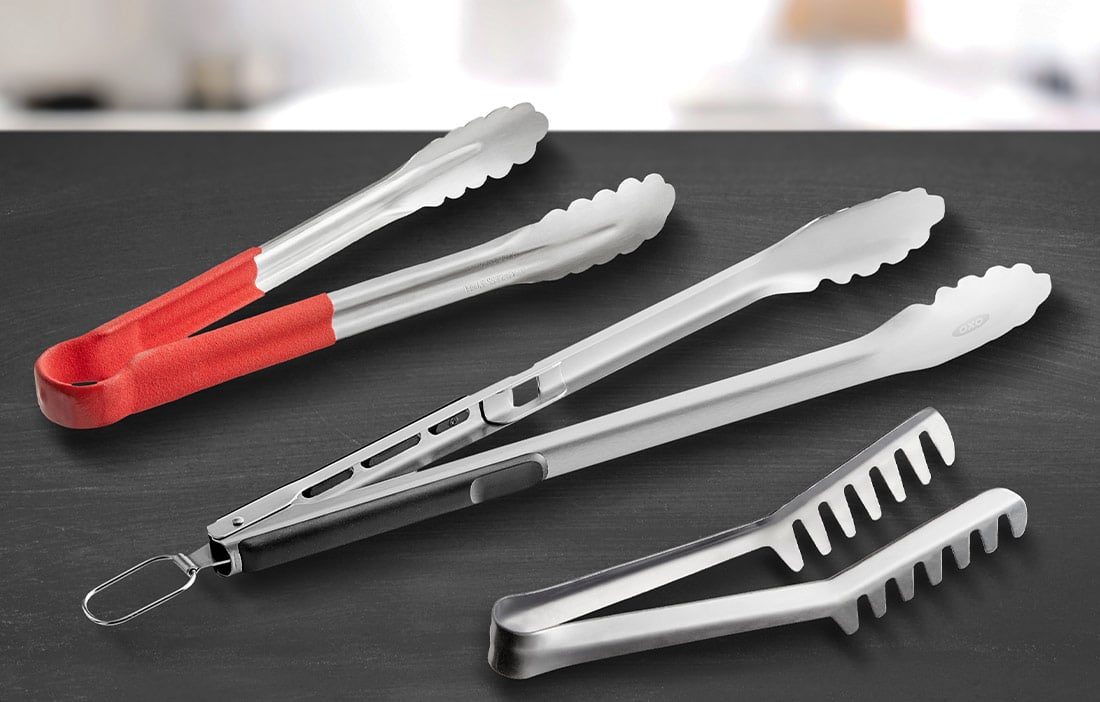 Shop Tongs
Tongs
Plate and serve foods, like chicken and waffles or barbecued meats, by investing in durable tongs.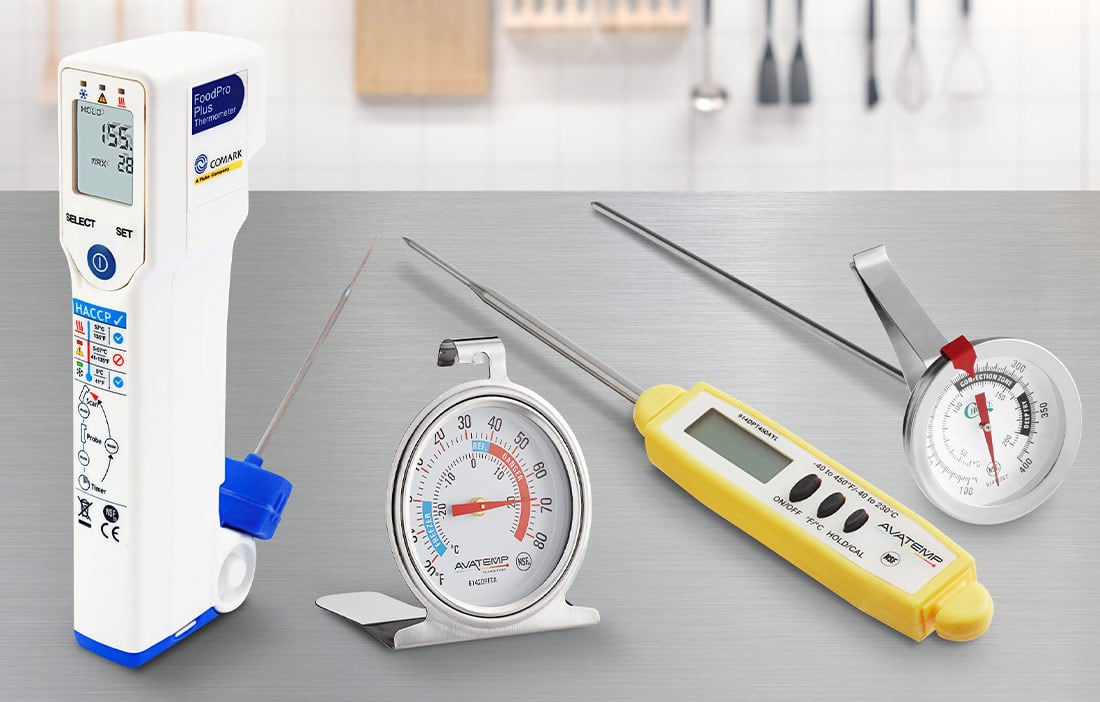 Shop Thermometers
Thermometers
Use reliable thermometers to ensure that your food reaches the appropriate internal temperature.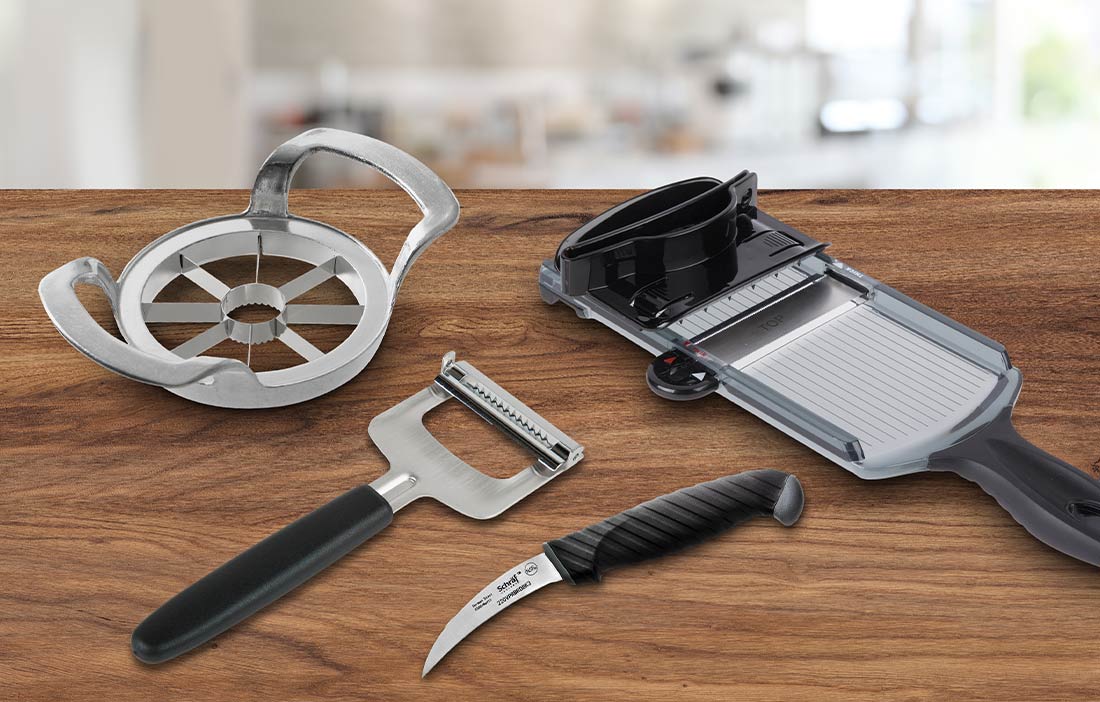 Shop Kitchen Cutlery
Kitchen Cutlery
Add versatile kitchen cutlery to your restaurant to prepare an array of dishes for your customers.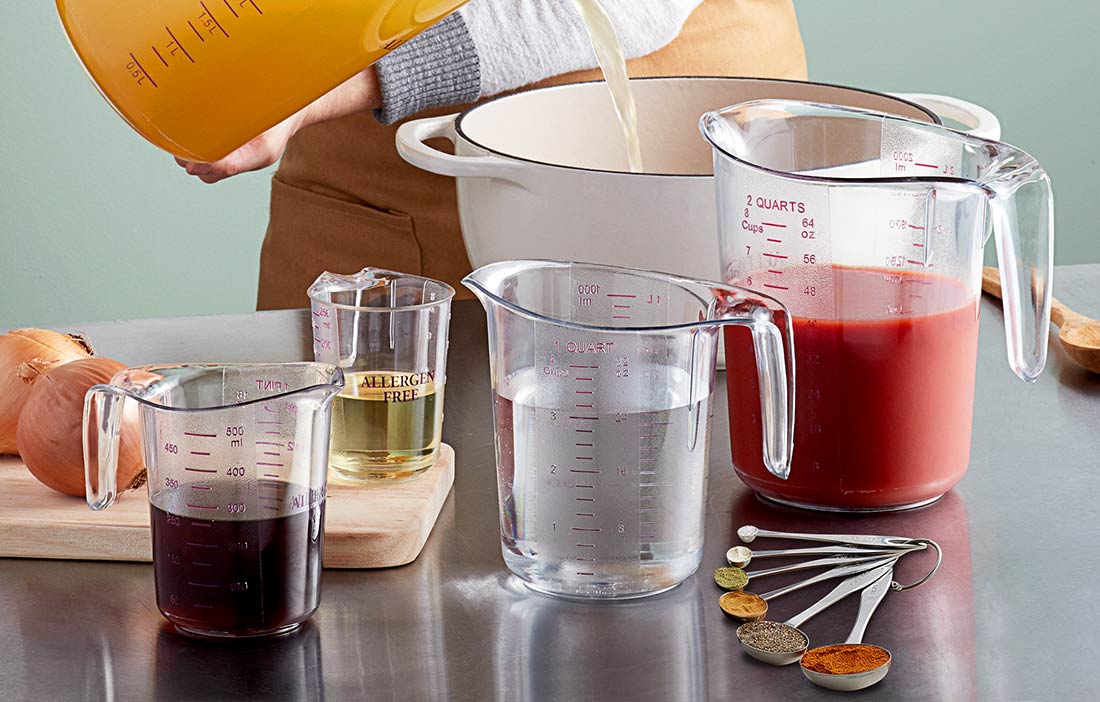 Shop Measuring Cups and Spoons
Measuring Cups and Spoons
Stock up on measuring cups and spoons to portion ingredients with precision for your signature recipes.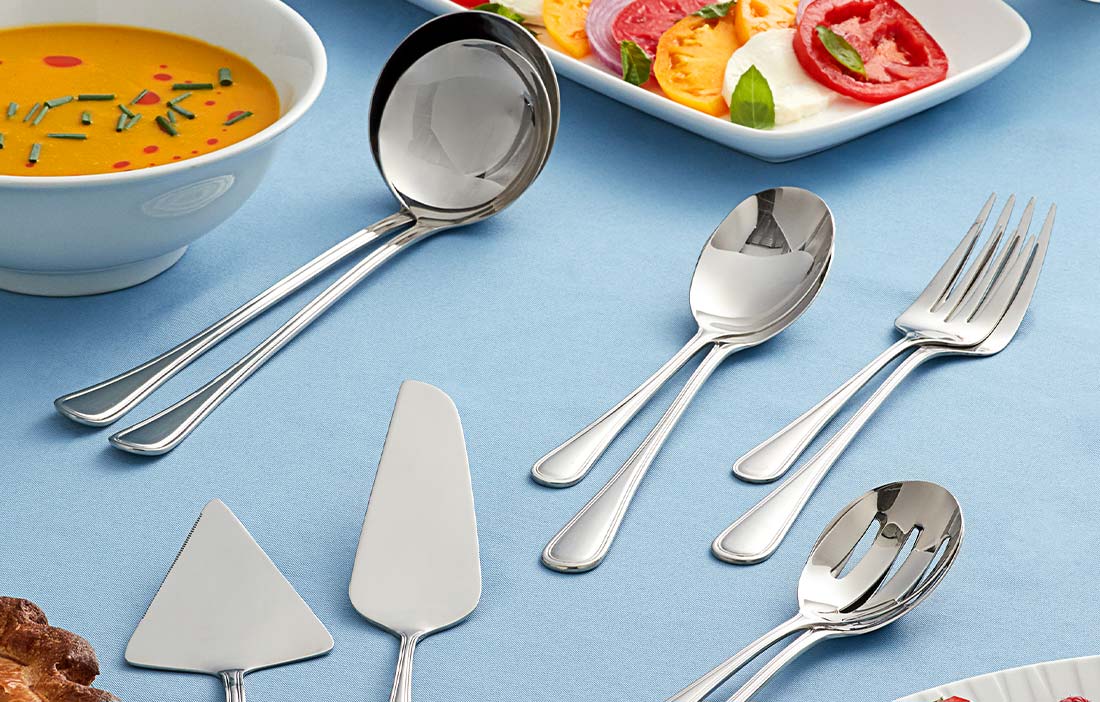 Shop Serving Utensils
Serving Utensils
Make your buffet line easy to access by setting out the appropriate serving utensils for your customers.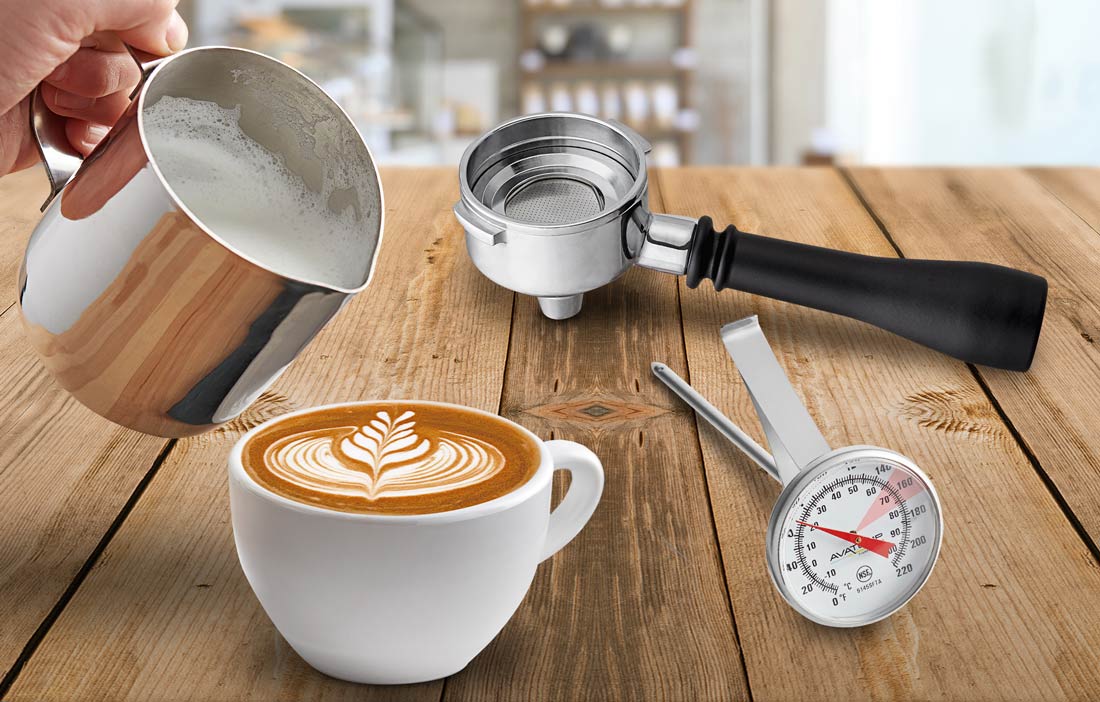 Shop Barista Tools
Barista Tools
Create unique and delicious cocktails for your guests with the help of our barista tools.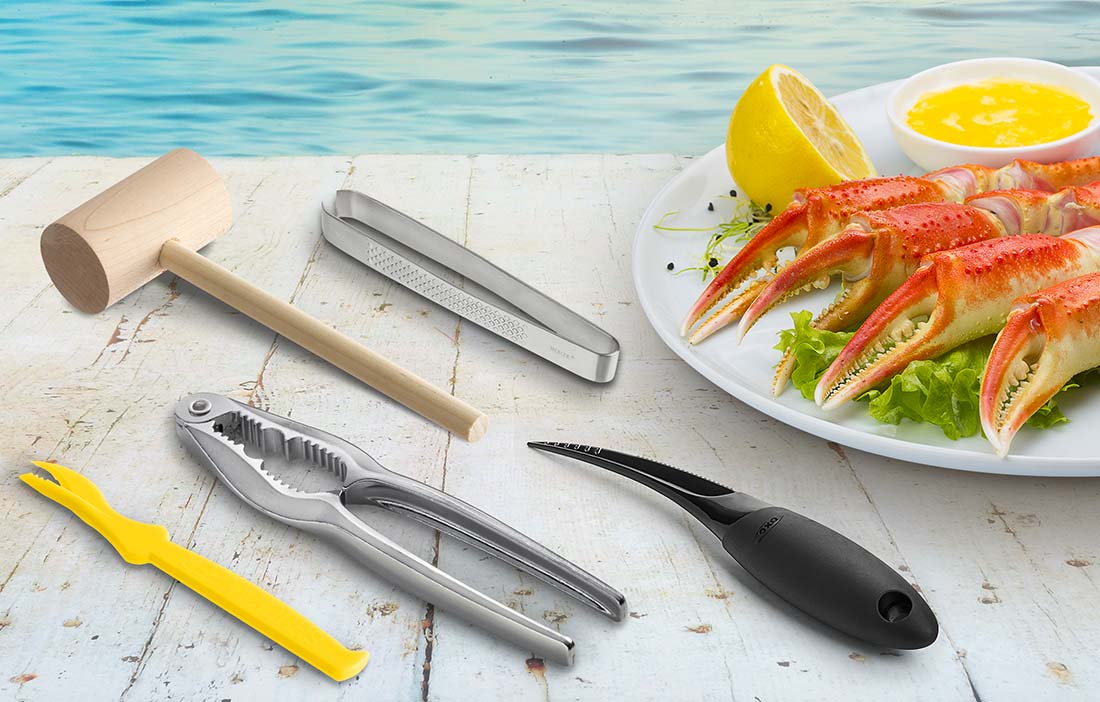 Shop Seafood Tools
Seafood Tools
Use seafood preparation tools to cook and serve mouthwatering seafood dishes like crab and lobster.
Use Kitchen Hand Tools for Preparation Tasks in Your Commercial Kitchen
If you own a bar, bakery, diner, or restaurant, we have the kitchen tools you need for day-to-day tasks. Use our ladles, tongs, pie servers, and other serving utensils to dish out exact portions. We also have wooden spoons, ladles, and whips for mixing and stirring ingredients.
Read more
Use egg rings to make perfectly shaped eggs in your diner, or make in-house sauce for your barbecue pit with our food mills. You can prepare meats with our commercial meat tenderizers, steak weights, thermometers, and marinade injectors. When you're finished cooking, use kitchen hand tools like our graters, garnishing tools, and plating tools to add the finishing touches to your dishes.
Our kitchen tools aid in completing precise tasks, like making funnel cake and getting the right amount of breading on your chicken. Funnel cake pitchers and breading baskets make it easy to prepare these fried favorites. Also, kitchen hand tools like allergen-safe cutting boards, knives, and thermometers can protect guests from cross-contamination of ingredients that may be harmful to them, such as wheat gluten.
Kitchen hand tools like our commercial skimmers and strainers are great for retrieving appetizers from the fryer or draining pasta. Our metal skewers help you make tasty kebabs. And our measuring cups and spoons help you achieve consistent results for all your recipes. For more restaurant smallwares, check out our
sauce and stock pots
,
chef supplies
, and
kitchen cutlery
.