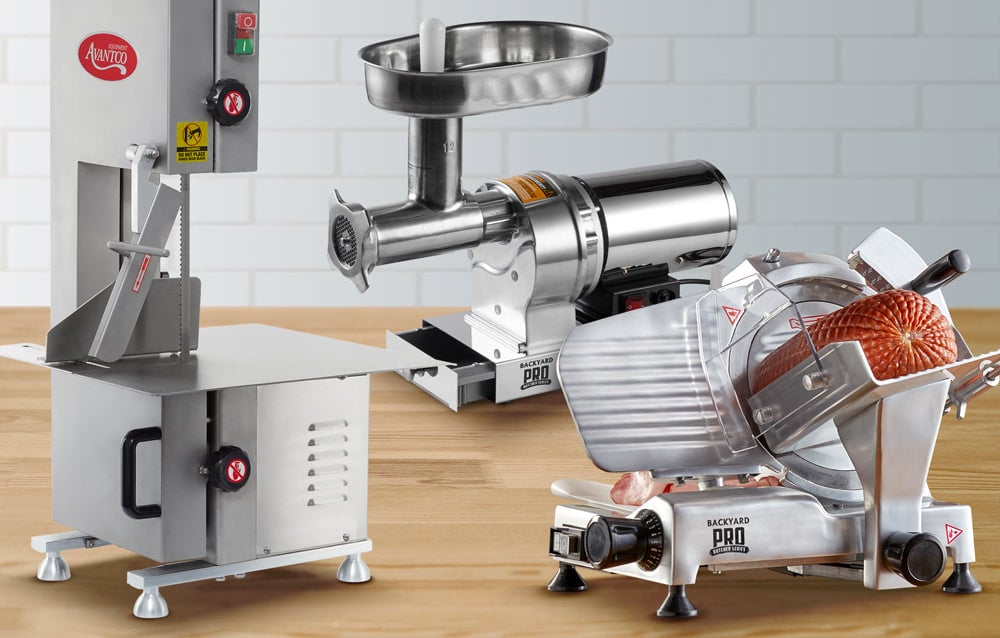 Shop Meat Processing Equipment
Meat Processing Equipment
Large scale food preparation is easy with our selection of commercial meat grinders, meat stuffers, meat choppers, and even parts and accessories to support your equipment's specific upkeep.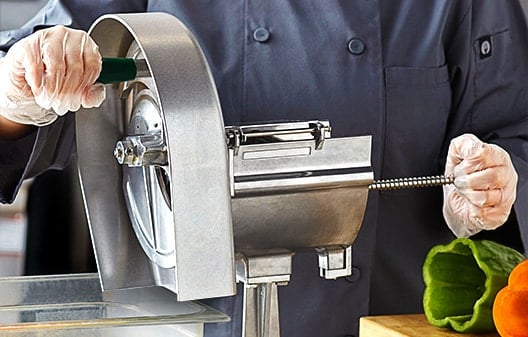 Shop Cutters and Slicers
Cutters and Slicers
Stock up on cutters and slicers for your restaurant to efficiently chop fruits and vegetables.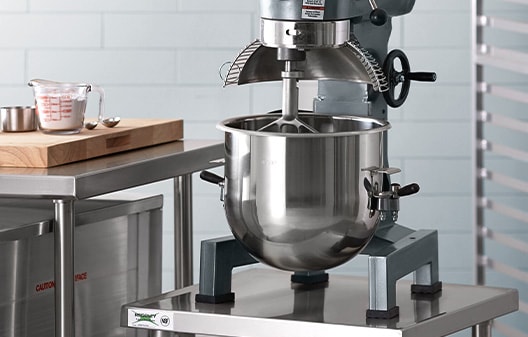 Shop Commercial Mixers
Commercial Mixers
Whip up batches of bread dough or cake mix with the help of commercial mixers in your bakery.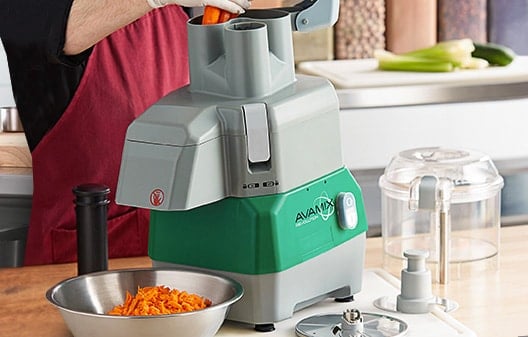 Shop Commercial Food Processors
Commercial Food Processors
Simplify food prep in your kitchen by using commercial food processors to finely chop ingredients in seconds.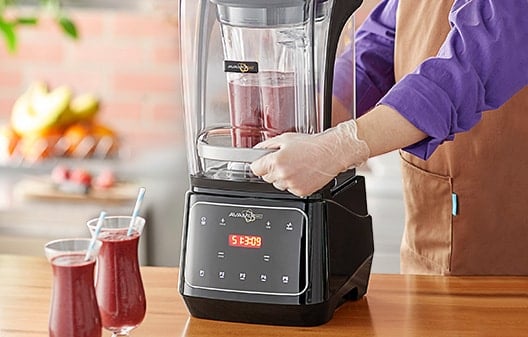 Shop Commercial Blenders / Food Blenders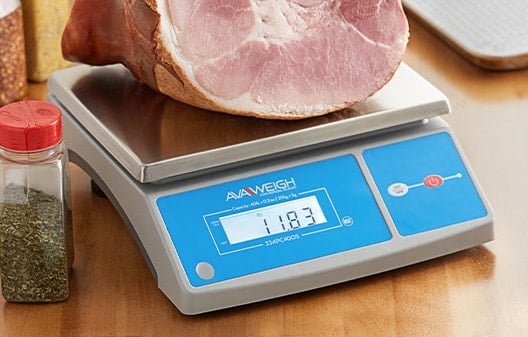 Shop Commercial Scales
Commercial Scales
Measure recipe ingredients with precision by stocking up on commercial scales for your bakery.
Make Daily Tasks Efficient with Food Preparation Equipment
Slicing, dicing, tenderizing, mixing, and other prep tasks can be some of the most time-consuming duties in the kitchen. That's why it's important to have the proper food preparation equipment available to your staff so sides, appetizers, entrees, and desserts can be delivered to customers as quickly and efficiently as possible. Our selection of restaurant food preparation supplies includes everything from small cheese knives to larger meat processing equipment.
Read more
If you operate a restaurant, catering business, or cafeteria that uses fresh produce for sides and salads, then you'll want to check out our selections of vegetable choppers, salad spinners, and food mills. We also carry spice grinders, so you can use the freshest ingredients in your recipes. You can even find fry cutters to make and serve sides of freshly cut french fries.
We offer food preparation equipment for making entrees and sides like jerky, sausage links, burger patties, pasta noodles, and pizza crust, as well. These dehydrators, meat processors, pasta machines, and dough presses are designed to make food prep faster than if cooks were doing these tasks by hand. Commercial can openers are also important for opening up bulk cans of sauce, gravy, or vegetables to serve with your main entrees.
If you operate a bakery or cafe, we also have the restaurant food preparation supplies you need! Check out our mixers, mixing tables, garnishing tools, and candy cutters, so you can make cookies, cupcakes, pastries, and other confections for catering or in-house sales. Don't forget to use bread slicers, as well, if you offer toasted bagels or breakfast sandwiches on your menu.
No matter what type of foodservice establishment you operate, we have food preparation equipment that will make your day-to-day tasks much simpler. Whether you're looking for meat slicers and scales for use in your deli, or you need food packaging supplies to safely store leftover ingredients in your five star restaurant, you've come to the right place. Best of all, by using the proper prep tools, your kitchen staff will be able to perform tasks safely, ultimately reducing injuries in the workplace. For other great equipment for your kitchen, be sure to check out our
commercial restaurant ranges
,
commercial fryers
, and
ovens
.