ENERGY STAR Appliances and Rebates
Last updated on 8/26/2020
If you're looking for ways for your restaurant to go green this year, investing in ENERGY STAR appliances will help your business to save money while reducing your carbon footprint. In this guide, we'll explain what ENERGY STAR is, what it means for appliances, and how you can check if you qualify for any ENERGY STAR rebates.
What Is ENERGY STAR?
ENERGY STAR is a voluntary program that provides labels and certifications, backed by the government, that indicate if a product meets a particular energy-efficient standard. ENERGY STAR was established in 1992 by the U.S. Environmental Protection Agency (EPA) as a way to reduce greenhouse gases and other pollutants that are released into the environment by commercial and residential buildings and appliances. The program was first created to curb the energy produced by computers but quickly expanded to over 50 product categories.
As part of the Clean Air Act, the ENERGY STAR label was created to help consumers identify and purchase products that are guaranteed to be more energy-efficient than their counterparts. Manufacturers that comply with ENERGY STAR standards and consumers that purchase ENERGY STAR products may be eligible for rebates and cost savings over time for their environmental efforts.
What Does ENERGY STAR Mean?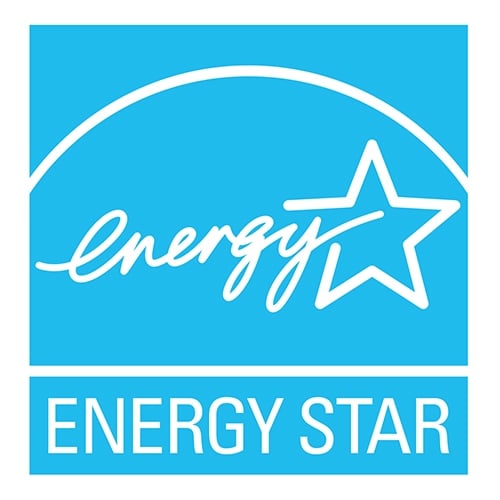 When an item is ENERGY STAR rated, it means that it is going to be more energy-efficient and cost-effective than its non-rated counterparts. Appliances and building supplies that carry the ENERGY STAR symbol are typically 10%-20% more energy-efficient than similar models. When an item is more energy-efficient, less greenhouse gases are released into the environment during the production of electricity. Operators of these appliances would then not be paying for electricity that they are not using.
The symbol itself provides shoppers with the assurance that their products will help reduce their carbon footprint and energy usage while helping them save money in the long run. If an item has the ENERGY STAR symbol, consumers know that they can access credible and unbiased information about a product's energy consumption and power-saving capabilities.
The ENERGY STAR certification makes it convenient for business owners to find products guaranteed to reduce cost and meet environmental requirements and restrictions. The label takes away the guesswork and research that would otherwise be involved when choosing products for their establishment. If an item has an ENERGY STAR label on it, access to its energy-usage estimates are available for review prior to purchasing the product. As technology advances, products are inevitably becoming more eco-friendly, but the ENERGY STAR label holds the product to an even higher energy-saving standard backed by the EPA to provide the quality assurance consumers have come to expect with the label.
Saving Money with ENERGY STAR
The main purpose of the ENERGY STAR program is to reduce energy consumption and greenhouse gases, but it can also save you money by providing rebates and reducing the cost of your electricity bill.
ENERGY STAR Rebates
To ensure that ENERGY STAR products and appliances end up being cost-efficient as well as energy-efficient, the ENERGY STAR program offers rebates on some of their certified items to balance out the product's upfront cost. You can use the ENERGY STAR Rebate Finder tool to check for special offers in your area. All you need to do is plug in your zip code and the tool will provide you with a list of items that your township and power supplier have deemed eligible for financial rebates. The rebates vary depending on the product and may provide a one-time refund or refunds per kilowatt-hours. Oftentimes, a rebate will also be provided if you're looking to recycle an old appliance as well.
ENERGY STAR Savings
Adding an ENERGY STAR appliance to your establishment can help reduce your energy bill and water bill over the lifespan of your unit. Over a unit's 10-20 year lifespan, an ENERGY STAR appliance can use anywhere from 10-50% less energy than a standard model. This can result in the following potential savings:
Utility and Water Bill savings: ~$50 per year
ENERGY STAR Washer savings: ~$300 in unit's lifespan
ENERGY STAR Dryer savings: ~$210 in unit's lifespan
ENERGY STAR Commercial Refrigerator savings: ~$310-$440 in unit's lifespan
ENERGY STAR Commercial Freezer: ~$560-$980 in unit's lifespan
ENERGY STAR Commercial Dishwasher: ~$1,500 annually
ENERGY STAR Commercial Convection/Combi Oven: gas ~$1,700-$2,500 annually / electric ~$660-$7,300 annually
ENERGY STAR Commercial Fryer: gas ~$4,800-$5,400 annually / electric ~$1,200-$1,800 annually
ENERGY STAR Commercial Steamer: ~$12,000 annually
ENERGY STAR Commercial Holding Cabinet: ~$3,000 annually
Shop ENERGY STAR Restaurant Equipment
Shop All ENERGY STAR Refrigerators
Shop All ENERGY STAR Freezers
Shop All ENERGY STAR Dishwashers
Shop All ENERGY STAR Convection Ovens
Shop All ENERGY STAR Combi Ovens
Shop All ENERGY STAR Gas Fryers
Shop All ENERGY STAR Electric Fryers
Shop All ENERGY STAR Steamers
Shop All ENERGY STAR Holding Cabinets
Shop ENERGY STAR Industrial Equipment
Shop All ENERGY STAR Mini Splits
Shop All ENERGY STAR Commercial Heat Pumps
Shop All ENERGY STAR Commercial Air Conditioners
Shop All ENERGY STAR Industrial Fans
How Products Earn an ENERGY STAR Label
ENERGY STAR products are meant to conserve energy through innovative technology. The program reduces production costs to make these items more accessible to consumers. The ENERGY STAR label applies to products, homes, and commercial businesses. The program manages how these three categories can meet the energy efficiency requirements set by the EPA.
Here are some of the standards the EPA looks for when issuing ENERGY STAR ratings:
Manufacturer can prove a product features significant energy savings compared to competing products on the market
Product does not sacrifice features or performance ability that customers are interested in to achieve its energy efficiency capabilities
If the product costs more than standard models, the increased cost must be counterbalanced by utility bill savings and rebates within a reasonable time period
Energy efficiency is achieved through non-proprietary technologies that are widely available
Product's efficiency must be verified through testing and measurable
Product must be clearly labeled to differentiate it from standard models
Once the product has been ENERGY STAR approved, the testing information, energy usage, and average operating costs become publicly accessible. The product is then given the ENERGY STAR label.
The label proves the product has gone through the EPA's testing processes and meets certain federally mandated guidelines. It will also obtain an ENERGY STAR rating that consumers can check on the product tag or ENERGY STAR website.
ENERGY STAR does not just apply to products. Buildings and homes looking to earn an ENERGY STAR certification must undergo a series of inspections of their building materials, plans, and completed construction to ensure that all three meet strict federal requirements. ENERGY STAR constructions are typically 15%-30% more energy-efficient than standard constructions.
Common ENERGY STAR Appliances and Products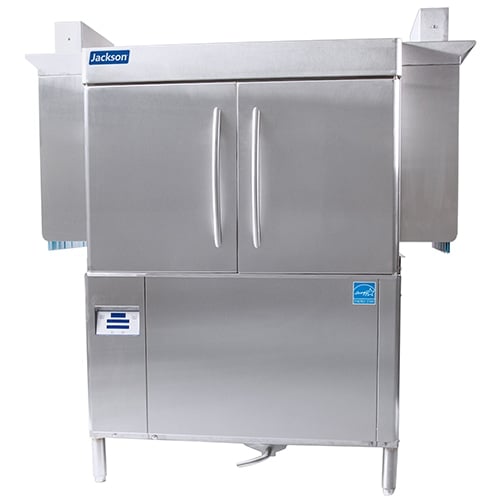 These are some of the most common ENERGY STAR products you'll find on the market and how they compare to non-ENERGY STAR counterparts:
Refrigerators - ENERGY STAR refrigerators are approximately 15% more efficient than standard models
Washing Machines - use 33% less water and 25% less energy than standard models
Dishwashers - ENERGY STAR dishwashers are 12% more efficient than standard models and will save 3,870 gallons of water over its lifetime on average
Office Equipment - automatically enters energy-saving sleep mode during inactivity, using 30-65% less energy than standard models
Televisions - use 3 watts or less of electricity when switched off, instead of the 6 watts non-ENERGY STAR models consume
Light Bulbs - consume two-thirds less energy than standard incandescent bulbs
Furnaces - 15% more efficient than federal efficiency standard
What Is the Difference between High-Efficiency and ENERGY STAR Products?
An item can be marked as high efficiency but not ENERGY STAR certified if it does not meet the official EPA energy-saving standards. The terms ENERGY STAR qualified and ENERGY STAR certified are often used interchangeably, but it's important to note that if a product does not have the ENERGY STAR label or certificate on it, the manufacturer has not put it through the review process necessary to earn it an official rating by the EPA.
You can also find out more information on an item's energy efficiency by checking the CEE rating. The CEE (Consortium for Energy Efficiency) is an energy efficiency program in the US and Canada that rates and ranks an item's efficiency into tiers based on its gas, water, and electricity consumption. You will typically see both ratings on an appliance; the higher the rating, the more efficient the appliance will be.
The ENERGY STAR Effect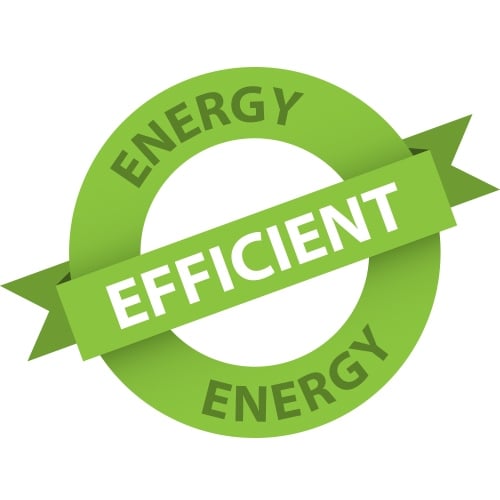 The success of the ENERGY STAR can clearly be seen over the course of the years following its establishment.
The program ENERGY STAR is credited with helping Americans save over 3.5 billion metric tons of greenhouse gases and 4 trillion kilowatt-hours of electricity since its inception in 1992.
In 2018, ENERGY STAR accounted for over $35 billion in energy costs savings and an emissions reduction of 330 million metric tons of greenhouse gases.
The program also calculated 430 billion kilowatt-hours of electricity saved in the year.
ENERGY STAR employs over 800,000 Americans in production and installation fields.
More than 6 billion ENERGY STAR products have been sold since 1992.
Over 300 million ENERGY STAR products were purchased in 2018.
In 2019, over 98,000 homeowners built their homes through Home Performance with ENERGY STAR.
They continue to encourage the manufacturing of energy-efficient products that help improve the reliability of the power grid, as well as reduce our overall impact on the plant.
Although energy usage will vary depending on your location, an appliance's age, and how well an appliance is cleaned, the ENERGY STAR label can help narrow down your options. When trying to make eco-friendly choices for your catering business, restaurant, or hotel, look for the ENERGY STAR certification for a guaranteed energy-efficient product.