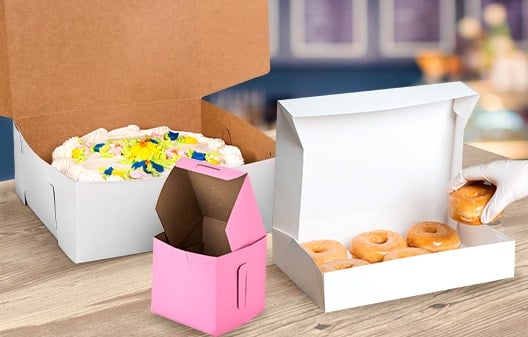 Cake Boxes and Bakery Boxes
Use our cake boxes and bakery boxes to package special treats for your customers, like donuts by the dozen and pastries from your display case.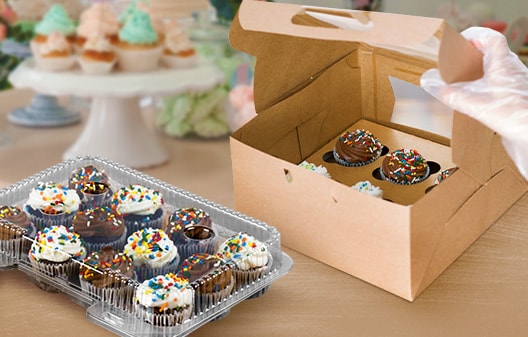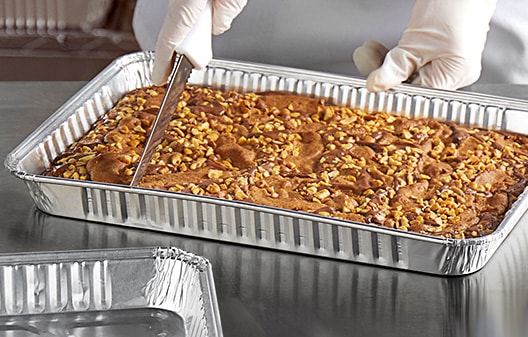 Aluminum Foil Pans
Our aluminum pans are available in different sizes and shapes to hold a variety of baked goods like pies, muffins, and cakes.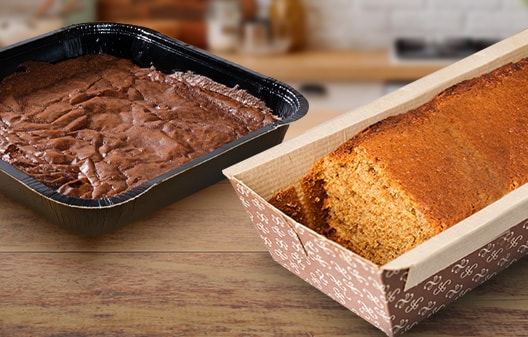 Disposable Baking Pans
Disposable food pans offer the convenience of baking and serving in the same pan or tray without the hassle of cleanup.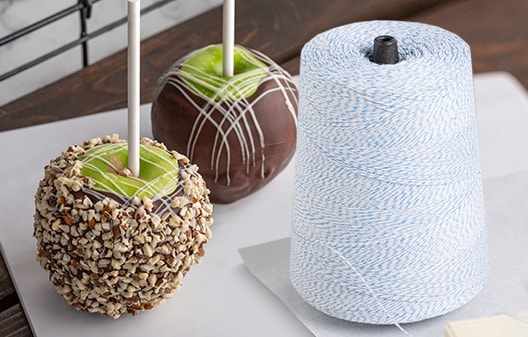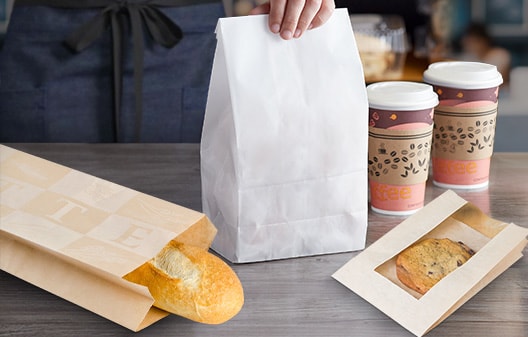 Disposable Bags
Whether you're selling cookies, baguettes, or coffee, we carry all the disposable paper and plastic bags you need for your business.
Keep Your Bakery Operating Smoothly and Efficiently by Stocking up on Disposable Bakery Supplies
Our selection of disposable bakery supplies includes a wide variety of products, available in many different materials, colors, and styles. From festive cupcake wrappers to functional rack covers, you can find everything you need to prepare, store, merchandise, and transport your baked goods. Best of all, many of these items are sold in bulk, making it easy to stock up and save money.
Read more
Every bakery needs certain disposable supplies, like twine and pan liners. And products like cake boxes provide your customers with an easy solution for transporting your baked goods home with them. We even carry disposable food pans that allow you to bake and serve your items in the same pan.
We carry a huge selection of wholesale cake supplies that come from reputable vendors so you can find the purchases you need from the merchants you trust. We've made sure that you can find all the products that your bakery needs in order to produce, merchandise, and sell both new recipes as well as your most popular selections. From bun pans to packaging supplies to even rack covers, you're sure to find what you need right here. For more bakery supplies and equipment, be sure to check out our large variety of
bakery display cases
,
garnishing tools
, and
baking pans
.