Shop Baking Pans
Baking Pans
Bake delicious pies, decadent cakes, and fresh loaves of bread to perfection in one of our dependable commercial baking pans.
Shop Baking Tools & Utensils
Baking Tools & Utensils
Choose the right baking tools and utensils to prepare batters and dough with the perfect rise and consistency.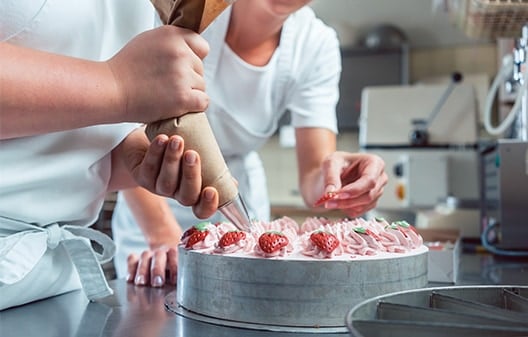 Shop Decorating Tools
Decorating Tools
When it comes to adding the finishing touches to your creations, make sure to use professional decorating tools.
Countertop Bakery Display
Put your creations on display and tempt your customers to buy one of your treats with a countertop bakery display.
Baking Molds
Achieve the perfect shape and produce consistent results when you use commercial baking molds.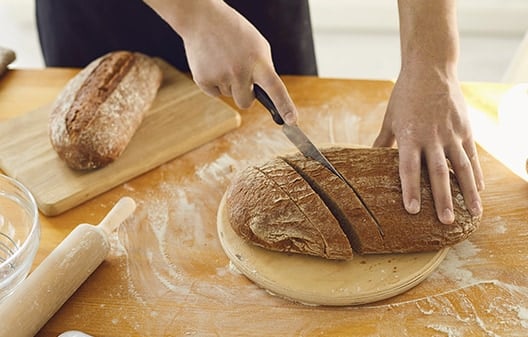 Shop Bread Making Supplies
Bread Making Supplies
From kneading dough to slicing bagels, we carry the bread making supplies you need for your bakery.
Outfit Your Establishment with Baking Wares So You Can Prepare Delicious Baked Goods
If you operate a bakery, then be sure to stock up on the baking supplies you need to properly prepare baked goods. You'll find measuring tools and ingredient bowls for preparing batters, as well as cake pans and molds for baking cakes, cookies, and other desserts. We even carry merchandising items, like pastry baskets, cupcake stands, and sample dome trays, that help boost impulse sales.
Read more
By outfitting your kitchen with the proper baking tools, you can create delicate baked goods that not only taste delicious but are visually appealing, as well. Use pastry tips, bags, and fondant smoothers to intricately decorate cakes and cupcakes, and stock up on pie cutters to serve equal portions of cake in your bakery or at your special event. Also, don't forget bakery smallwares, like bagel boards, candy scoops, pan extenders, and draining grates, that make your preparation processes more efficient.
If you're looking for baking smallwares for your foodservice establishment, then you've come to the right place. Whether you operate a small, local bakery in town or a large catering business or supermarket bakery, we're sure to have the products you need. Plus, by stocking up on these items in bulk, you'll receive great wholesale prices that you can't find anywhere else. While you're shopping for products for your bakery, be sure to also check out our
commercial mixers
,
holding cabinets
, and
bakery convection ovens
.